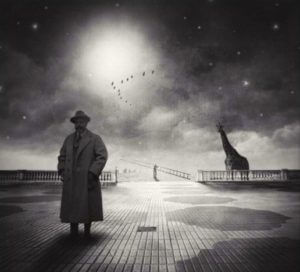 Need for care requires a clear and deep understanding of a situation or another person unbiased by your personal needs.
When you see a psychologist, ideally he has great depth of understanding as to why you are having problems. He can analyze and synthesize data and come to conclusions. He can then help you to develop insight regarding your problems.
Self-insight is what each of us need in order to know why we do the things we do and why we feel the ways that we feel.
When we have insight, we can solve problems and end our conflicts.
When we lack insight, those conflicts must express themselves somewhere and somehow.
During those of periods diminished self-insight, our bodies express our emotions for us. A depressed person becomes irritable and forgetful. An anxious person may have aches and pains.
A child does not want to get on a school bus and has stomach problems. The insightful parent helps the child identify his fears. The insightful child learns to cope and resolve the fears. The child lacking in self-insight develops increased physical complaints.
When we have a patient in pain, a patient in need, we also look for emotional conflicts which could be increasing (or even causing) his physical complaints.
As you are aware, patients who convert their emotional conflicts into physical symptoms are said to be somatizing.   When they fully understand and can resolve these emotional conflicts, they have no need for the physical symptoms to serve as a partial solution.
When a patient has little or no understanding of their own needs,  you must send them to someone who can help them…and you…understand why this is occurring.
If you fail to make that referral, everyone keeps treating the exaggerated complaint as though it is physical rather than emotional.