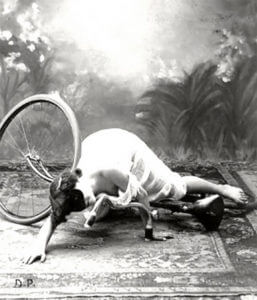 The greatest value of a thorough psychological examination on a patient who insists that they have no psychological issues is to determine functional capacity.
Without a doubt, it would be functional capacity.
Unquestionably, patients are sent to determine if they:
a. Are truly in chronic pain
b. Are depressed and/or anxious
c. Have PTSD
d. Have bizarre thinking, compulsive behavior and/or obsessive thought
e. Whether their problems are pre-existing or injury-related
f. Can remember, concentrate and make decisions
g. Are suspicious and distrustful, angry and aggressive
h. Have a host of other emotional and mental problems
However, after they drive two hours to the office, spend 5+ hours here and then drive two hours back, those 9+ hours become a test of functional capacity.
Occasionally, but rarely, there is a patient who physically and emotionally cannot complete the examination.
But many, even those with significant work-restrictions, work for hours without a break, without complaint and often using the injured arm, shoulder or hand for which they have work restrictions. They sit for hours on end and, yet, their restrictions state that they cannot sit or stand for longer than ten minutes.
The psychological exam becomes a measure of functional capacity.
Does this mean that the patient is faking/malingering? Not always. It most often means that the restrictions were assigned without observing the patient doing the very tasks for which the restrictions were assigned.
The functional capacity to complete a lengthy psychological exam is extremely important data to be considered when helping them return to work.