Incompetent care of c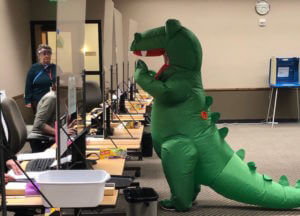 haracter pathology (Cf. "personality disorders") forms in the first 18 years of life and become all-but-unchangeable by age 30.
Personality disorders interfere with social and occupational tasks. They result in poor and sometimes self-destructive decisions. Yet people rarely seek treatment for a personality disorder since most believe that they are right, and the world is wrong.
When someone with a personality disorder is injured, employers, doctors and insurers must cope with the injured worker's character pathology.
The individual is overly clingy, whiney, non-compliant, hostile, manipulative, dramatic and/or suspicious.
Most involved with the patient will not take time to identify the personality disorder and then have the tools for dealing with the patient. They will, instead, simply refer to the patient as strange, weird or hateful.
The rule-of-thumb should be: "If the patient is capable of returning to work but blocks all attempts to move that direction, then he/she is either depressed and/or has a personality disorder."
In either case, the problem is an obstacle and must be identified and addressed.