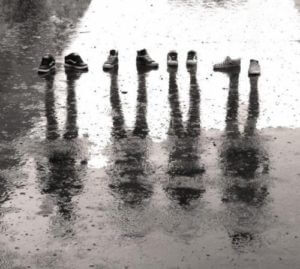 Physical: When a patient is fat, forty and a failure (deconditioned, middle aged, and having limited or no skills for re-employment), the patient is quite unlikely to respond the same as a younger, more fit, and educated patient.
Motivation and goals are almost everything.
If a patient anticipates that their pain will vanish after a fusion, that they will be able to be as active as prior to injury and are able to return to work unloading pallets of frozen food, they may be in for quite a disappointment.
Let me give you a recent example. This patient has had two cervical fusions unrelated to his work-injury. He responded very well to both.
At work he then herniated two lumbar discs. Fusion has been recommended.
He was referred pre-surgically to determine if all would proceed well.
This is what I found: He is bright but has no usable formal education. Even needing a fusion, he can walk a quarter mile without any discomfort. While he has a 10 minute sitting restriction, he drove two hours to the office, sat for five hours and drove two hours back. He never, ever exhibited pain behavior of any kind.
At home, since injury, he has sat at his computer for 7-8+ hours per day, buying and selling items, again unimpaired.
He lives on (quoting him) prescribed narcotics (unwise since he used to abuse alcohol, no one asked, and his father was alcoholic_again, no one asked).
He believes that as with his cervical fusion, this lumbar fusion with instrumentation will enable him to have the physical capacity return to heavy equipment operation, to working out and running/walking long distances without any pain whatsoever. He has gained >50 pounds.
There may be clinical indication for a fusion, but it is clear that he does amazingly well compared to other patients awaiting the same procedure. All of this needs to be addressed with him prior to surgery_especially his narcotic dependence and very high (if not unrealistic) expectations from surgery.