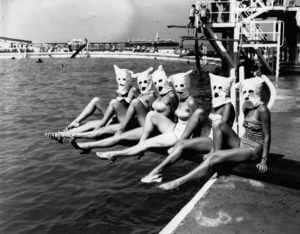 Check into the surgery schedule. Those who are contemplated a first or repeat procedure after the holidays are often agitatedly depressed due to not only fear of the procedure (and that includes anesthesia) but fear of negative outcome, often based upon pre-existing false believes or past negative outcome.
Pre-existing failures on those who have had past surgeries are concerned that "this one will not help either." There is also the fear of anesthesia, additional pain, winter months confined to bed, a new year with no more hope than the preceding year, and sometimes a discomfort with their surgeon.
All of these can be addressed rapidly and effectively since they often escalate after the holidays.
Equally as important, and it is to some degree true for all of us, post-holiday blues occurs when we realize we have an entire year of work ahead of us and the festivities are now past. Pre-existing anxieties now pervade the new year.
On a much more positive note, we can all learn from these patients that it is critical that we focus on what we can achieve for families, our patients, and ourselves during the next year. The greatest weapon against depressed mood is investment in a productive future.