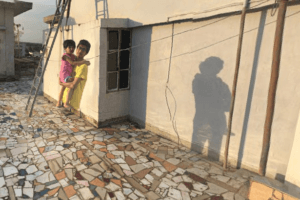 Right: A patient can read their MRI which they do not understand but should not read their psychological report.
The MRI or CT Scan or nerve conduction studies, etc. make little sense to most patients. They can research what these results mean, but most patients are passive and dependent and merely let someone explain those results to them.
Regardless of what the report says, the patient see it as impersonal, distant and black & white.
By contrast, the patient sees the psychological report as something with which they need to agree or disagree. It is threatening; to some it is insulting. They feel that the report is something they must dispute and in which they must find faults or exception.
The Board of Workers Compensation in some locals has supported the position of not releasing such data to a patient since it may cause confusion if not emotional harm.
We had a very tragic case recently in which someone released a report (although there is a specifically stated warning not to do so) to a patient who was making reasonable progress. The patient has many, complex, underlying problems and the injury has become a means of expressing those problems.
The patient who was moving toward seeing the separation between the injury and those problems was set back by exposure to the report. His focus became his disagreement with findings, and progress was interrupted.
The patient can also be harmed by a report that paints him/her as a suffering victim rather than a responsible individual.