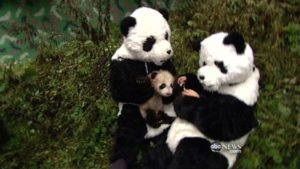 In your head: I very frequently see patients who are released to transitional/light/alternate duty with limitations on sitting or standing for more than 15-30 minutes.
I sit and read these restrictions with the patient seated across from me in a straight back chair, without movement, for the past hour. I ask the patient if he/she needs a break, and often he/she declines.
The patient explains that the "pain is not in my head." The patient takes a battery of psychological in a similar chair, sitting for hours, taking rare and brief breaks.
The patient drives or rides several hours to the office and then several hours home.
The patient's true functional capacity appears to be much greater than what the records reflect.
How does this occur?
As from a functional capacity exam, limitations are also determined by patient complaints and requests/demands for medication. Those office visits are often brief, and little time is available for an extended observation of the patient.
By contrast, I have the patient in my office for ~5 hours, and he/she often finds the tasks laborious and boring. As a result, they are motivated to complete. Thus, they decline breaks, often remove their lumbar support, set aside their cane and "forget" to limp, moan, guard and to take medication.
The true "functional capacity" is determined by the context (setting) in which it is examined.
This behavioral observation of a patient should be obtained on any patient who claims chronic and unmanageable pain.