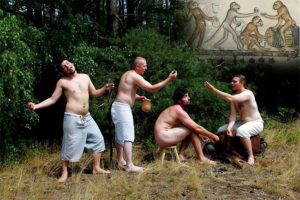 "Burnout" was a term created by the late Dr. Herb Freudenberger in 1974 to describe the decrease in quality of output and decrease in quality of product among workers. Dr. Freudenberger was a disnguished practitioner of the National Academy of Practice in Psychology into which I was admitted close to the time of his death in 2000.
As a teenager in Nazi Germany, Herb Freudenberger put on his boy scout uniform, got on a train, passing through Switzerland he jumped off and made his way to Paris. He managed to exist by his wits until he obtained a visa to the United States.
He arrived in this country alone, nobody met the boat, he knew no English. He had relatives in the Bronx but he had no way of knowing who or what the Bronx was or how to get there. His reception when he did arrive was quite poor and rather than be neglected and mistreated he took to the streets ultimately going to school and working in a factory.
Burnout is a process that occurs when workers perceive a discrepancy between their work input and the output they had expected from work. For example, a claims adjustor or nurse case may perceive herself to be a caring, committed professional willing to spend long hours and become personally invested in the progress of her claimants; however, over time she may become disillusioned and exhausted by excessive case loads, lack of progress by her claimants, and insensitivity of the bureaucracy. Among the symptoms associated with burnout are feelings of helplessness and hopelessness, physical and psychological depletion, a sense of unending stress, development of a negative self-concept, and the perception of little to no "payoff" in terms of job outcomes and achievements.
This arises in all involved in workers_ compensation and all for the same reasons:
a. The cases are not purely medical; there are legal, political and financial components that drive the claim at each stage.
b. While receiving care at no cost, the patient is not consistently (or even often) appreciative. Instead, they are often angry, resentful and distrustful
c. The decisions made on behalf of the patient are often then redirected by others so that there is a sense of minimal control
d. Rarely do most involved in a claim have an understanding of what is truly motivating the patient
The end result of burnout can be mitigated by providing the adjustor and nurse case manager with more _tools_ to understand what is truly happening with a claim. Ideally, a company would also provide a support group where the issues of burnout could be discussed as they emerge.