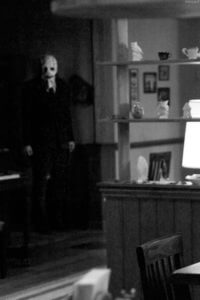 Masquerade: I do not think the injury cases I see are unusual, usually they involve a male, back injury, relentless complaints of pain, and past high levels of prescribed narcotics with no improvement. 
At what point should we expect these people to roll back on their narcotics, or someone take a role in seeing to it that medication is reduced before addiction occurs?
Drug addiction, drug abuse, drug dependence and drug dealing can masquerade as unrelenting pain for which the patient justifies as desperate drug-seeking pattern.
I suspect that no one has determined if this patient and/or members of the patient's family have had substance abuse problems. This is the most common piece of missing information and is the cornerstone for suspected drug problems.
You have a man with multiple past DUIs, who has friends and family with whom he has used recreational drugs in the past, and who now has rather open-access within his community to narcotics both to use and to sell.
Patients will also potentiate their narcotics by mixing them with alcohol. They may share the drugs with friends, swap drugs with friends and family and, as you know, and shop for multiple prescribers.
It is important that the primary treating physician be made aware of when exaggerated pain is the masquerade of potential drug abuse of a patient. This is accomplished by an independent examination whose goal is chiefly to examine the drug use/abuse issue. But it is equally important to address the patient's fear of the pain that does exist.