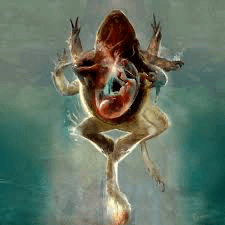 Normal Response:  A nurse case manager notes that "employers want employees back at work right away, or they want me to deny a claim on the basis of an injury being unrelated, but they have no evidence of this; they just want to save money. Or they want me to ask the treating physician for a work release when the patient is in the middle of getting care. I shouldn't have to be in this position. The good doctors are offended by requests like this. The ones that go along with the employer's request aren't doctors I want to deal with anyway."
TPAs have to answer to employers in a way that insurance companies do not, and adjustors and case managers are often caught in the middle.
There is no doubt that some doctors believe that if they please the employer they can maintain a better referral base. In reality, this is not effective since it becomes clear to the injured worker that the doctor is attempting to meet employer, rather than patient, need.
Employers can be amazingly supportive, helpful and benevolent. They can just as often be manipulative, rejecting and accusatory, sacrificing the patient in some vain attempt to save seemingly little money. The process may never appear normal.
The only safeguard is working with doctors whose opinion you can trust, that are swayed only by objective findings. These doctors will not always tell you what you "want" to hear, and that is how it should be. The objective doctor will tell you what the patient truly needs, provide reasonable care with a defining endpoint, and be prepared to release the patient when objective data supports that capability.
At the point of normal and objective MMI, if the patient resists release, it is time for a psych eval to find out why.