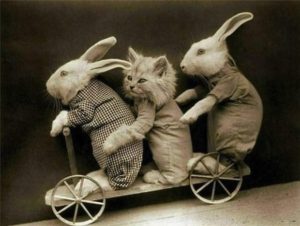 Expectations: What is it that happens as cases begin to span many months, if not years; what are these patients looking for?
As time passes, patients do not become more acceptant of their limitations. Quite often, their resistance to accepting permanent and partial disability increases.
They see their financial, marital and social situation deteriorate. With the passage of time, they perceive that they need more and different care, not less, and they need more financial compensation, not closure. Also, not surprisingly, their financial and marital plight worsens and their expectations increase.
The problem originates early in case management. When a patient is post-surgical and clinically optimal, yet care is continued because the patient continues to have pain complaints, the patient becomes conditioned to a series of new trials, new attempts, and often a procession of physicians.
Their life becomes a schedule of various visits, therapies and often a drug regimen that their spouse tracks. Their spouse also becomes the intermediary and spokesperson for all case management.
The patient has expectations that the right doctor, the right medication, or some as-yet-unknown procedure will eventually emerge and change what you know to be an inevitable outcome that was obvious months, if not years, ago.
When I ask the patient (now two years post surgery) if there has been any, even slight improvement, in the past year, I have as yet to hear a patient say that they are better. They consistently say that they are worse.
However, checking back with patients who have settled, whether they returned to work or not, they do believe that they were better than when they were still in care.
Sorry, but a major share of this problem is your own. You truly do know when you have done all that you can. Rather than stating this with finality and releasing the patient, you feel you must punt the patient on to pain management.
The patient hears the term pain management_ and translates it into  pain treatment (two very different terms) and believes that rather than narcotics, injections, pumps and stimulators, that you are sending them for something special that they have not previously tried. They then wait for the pain-doctor to disappoint them.
There is a time after surgery when you know that the patient has reached maximum, yet not ideal, improvement. The patient is not served by then languishing, gaining wait, losing all motivation, becoming increasingly dependent upon family and narcotics. The patient needs closure, and you cannot be the good guy by stepping away from that role.