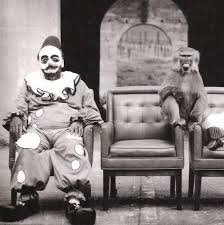 The developmental history of an injured or ill patient is critical for many reasons.
1. If the patient comes from a family with disabled parent(s), there has been role modeling early in life for acquiescing to the disability role.
2. If the patient's marriages were unstable, the patient may have continuing instability and inconsistent support, both emotionally and financially
3. If the patient's developmental history is characterized by poverty, adaptation to the low benefits inherent in disability payments may too readily occur.
4. If the patient did not have a same sex role model who had a specific career or record of productivity, the patient's expectations for/from a career may be quite low.
5. If the patient was a victim of trauma, abuse, abandonment or neglect, he/she may carry not only the trauma but the resultant distrust into situations that involve authority (Eg. Employers, doctors, insurers, etc).
6. If there was a family history of addictive and/or mood disorder, the patient's vulnerability for these disorders is increased
and there are truly numerous other developmental predictors of recovery. The best prediction of future behavior is past behavior. It is not possible to fully manage a case without knowing what developmental history led the patient into the injury situation.