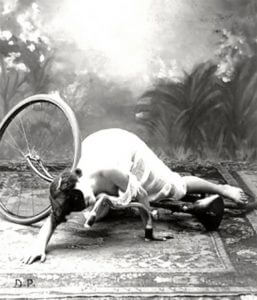 It occurs far too often and is distressing and confusing for most people to conceive of someone being self-destructive causing serious or even minor injury to him or herself.
The goal of such self-abusive, self-destructive and self-mutilating acts are most often twofold:
1. To remain in the role of a patient wherein
2. They are rewarded, gain attention, play the victim and escape responsibility
In psychological evaluation, they most often over-endorse their limitations and vulnerabilities and frequently offer that others suspect they are being self-destructive and how insulted they are by that attribution.
There are several things that must be done:
a. The history and progression of their initial injury must be meticulously outlined to insure whether it is following a standard clinical course
b. Attempts need to be made to determine what has happened developmentally with this patient and how the family/friends responses have changed since their complaints continued and increased
c. What would be the negative (or adverse) consequence for them of recovery
d. How vigorously do they combat attempts to rehabilitate them
e. Do they resist a change of provider due to fear of exposure
f. Most importantly, self-destructive acts represent not only serious life risks to the patient but, on occasion, they can include dangers to others as well.
Careful documentation and synthesis of all data regarding self-destructive potential are necessary.