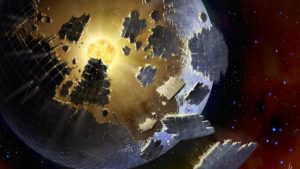 There are dire consequences, beyond the legal and clinical, when prescribing.  You may know what kind of drug you are giving the patient, but do you know what kind of patient is taking the drug?
It is erroneous and dangerous to assume that because a patient eagerly takes opioids that he/she is a good candidate for the drug.
For example, like many narcotic pain killers, opioids can/do produce mood, sleep, anxiety and cognitive changes. Patients in pain sleep poorly, not only quantity of sleep but quality of sleep. What is the impact of Oxycontin on sleep architecture? Certainly the drug can produce drowsiness, but does it permit effective sleep and what does the patient do when deprived of sleep? Often, if made available, they take more medication. One dire consequence is that they "borrow" from friends, relatives or the community.
Additionally, what is your goal in the use of the drug? Is it to permit the patient reasonable pain management while he/she learns ways of coping with the pain without narcotics? Or is the medication prescribed, the patient merely warned not to take more than prescribed and then chastised  about dire consequences when he/she calls between refills due to running out of the medication.
Additionally, what plans are being made to wean the patient from the medication?
What is the patient doing with his/her days; eagerly awaiting the next prescribed dose? This is not uncommon. Watching television, eating and gaining weight, depressed and lonely, fearful and helpless, they wait for the medication.
Do they visit the ER for in an attempt for supplemental pain management? Will opioids instill in them a sense of direction, future, or goal setting?
In toto, who and what is this patient for whom you prescribe this agent? Is this a patient who is participating in his/her own rehabilitation, or is this a patient with family, marital, occupation, financial and social problems pre-existing as well as arising from acute pain.
Are opioids dangerous drugs? Yes. Are they being unwisely or inappropriately prescribed? Unquestionably so. Aside from limiting access, testing for use and over-use, is anything else being done for the pain patient.