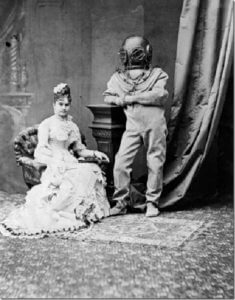 The disruptive spouse of a patient can bring additional and complicating barriers to management of an health crisis.
a. The spouse resents that the full burden of the household now falls upon them
b. The disruptive spouse blames the physician(s), nurse case manager and adjustor for the burden that is now upon them
c. The patient permits the spouse to assume responsibility for everything from filling out a history form, to tracking medication, to interfacing with the insurer and providers
d. The spouse is often blamed by the patient for the burden now facing the household
e. The spouse assumes full financial burden, yet the patient may concurrently demand that the spouse not work and transport the patient to all visits.
f. While assuming full burden, the spouse is provided no physical affection nor verbal appreciation
Often the couple/family has lived an emotionally and financially precarious life with past conflict and unresolved problems. At the time of illness, the frustrated spouse consciously or subconsciously takes this opportunity to attack both the patient and disruptive to those attempting to provide care and rehabilitation.
As with all such psychosocial factors, it is important to identify the existence of these spousal burdens, demands and conflicts. Often the patient will willingly, if not gratefully, discuss the relationship problems. Equally as often, the spouse, who seems so offensive, will be relieved to ventilate that which is bothering him/her.
However, with that said, both patient and spouse need to be reminded who is the patient, and the spouse can elect to be a facilitator of rehabilitation or an obstruction to recovery.