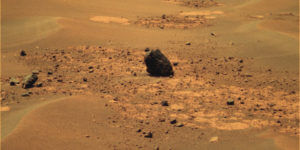 Pre-surgical patients in the psychological domain involves the investigation of the patient's:
a. Understanding
b. Preparedness
c. Expectancy and
d. "Ghosts"
A large number of pre-surgical (especially fusion candidates) very poorly understand what the procedure involves, and they need to discuss this with their surgeon but for a variety of reasons, they have not done so. Surgery is looming, and they have not retained what they were told about the surgery.
In a related fashion, they are unprepared for the discomfort and limitations, of the timeframe for physical therapy and what they can do to increase their maximally benefiting (from diskectomy or laminectomy). They often believe that "old discs will be replaced by new ones" (sic).
Even in the case of morphine pumps or stimulators, there can be the expectancy that this procedure will restore them to pre-injury health and that all of their orthopedic and neurologic problems will cease to exist.  Ideally, they will be seeking an improvement, not restoration to
But the "Ghosts" are the greatest concern. They may not tell their surgeon of their addictive history, of their having been abused, of their arrest record, or their educational lackings, or their skill limitations and of their mounting debt, dysfunctional family and even their unrelated but perhaps substantial health problems.
The examination/evaluation is to help the patient and the surgeon see the totality of the situation and to, thereby, make a functional decision that is individualized for the special needs of this particular patient."