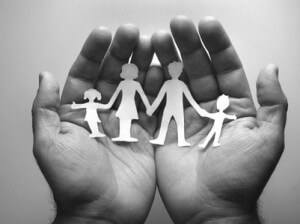 Enmeshed Family Creation
A distorted perception of the world, society, responsibility and goals can be created and maintained by a family.
With injured or ill individuals, the enmeshed family can readily become a subculture which encourages the patient to perceive that he/she is incapable of any productive return to work. The family can encourage the patient to believe that doctors are indifferent or incompetent, and that almost everyone is "out-to-get-you."
By taking away responsibilities from the patient, the family can encourage grossly exaggerated perceptions of disability and effectively block any motivation and attempts to mobilize.
I do not know of a case in which the patient's perceptions of disability was not substantially determined by the views of the family. The role of the family needs to be determined and is often a critical factor in determining whether the patient is motivated-to-recover.