Before the patient is treated: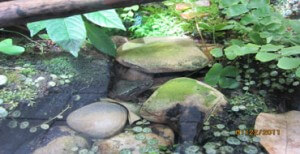 If formal psychological diagnostic exam reveals that a psychological disorder exists that has resulted from injury or been exacerbated by injury, then the following series of decisions must be made:
a. Is the patient sufficiently motivated for change; interested in being treated?
b. Is the patient intellectually capable of understanding their role in the process of change?
c. Is secondary gain from the symptoms likely to erode attempts for the patient to be treated?
d. Is the family invested in the patient improving or merely fostering pathology?
e. Does the patient's culture support him/her being treated by a psychologist?
f. Can care be delivered that does not foster dependency upon the doctor?
g. Can psychological care be delivered that facilitates care for the physical injury?
h. Can we be assured that the patient will comply?
i. Can we be assured that the patient is being forthright and honest?
j. Can psychological care reach completion concurrent with administrative closure on the injury?
k. Are all attempts being made to insure that variables unrelated to injury are not becoming the focus and goal of treatment?