The Narcissistic Insult Concept
Narcissism is excessive self-involvement. The patient sees him/herself as being possessed of great talent or achievements and wants recognition for obvious superiority.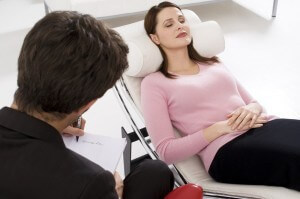 Such individuals perceive themselves as powerful, brilliant and/or beautiful, and they believe that they are special, unique and want a great deal of admiration.
They have a sense of entitlement, expect favorable treatment or automatic compliance with their wishes. They tend to take advantage of others, and they lack the capacity to identify with the needs and feelings of others. They are often arrogant and haughty and believe that others envy them.
Their belief system is, however, often fragile and can be easily shattered by an injury or illness which deprives them of some (often superficial) attribute (ability to hunt, physically fight, engage in extramarital affairs, display purchased objects, etc) upon which they built this concept of being special.
An injury (or illness) then becomes a narcissistic insult.
They then become angered because they are no longer seen as special. Sometimes they become depressed, not by the injury, but by the loss of ability to make demands upon others.
They become hostile, more arrogant and demanding, in an attempt to reclaim their role. They fail to realize the true importance of their lives, and view everything in terms of whether it makes them look better_or is an insult to them.
Their solution may, unhealthily, become making themselves appear somehow more unique than others with the same injury.