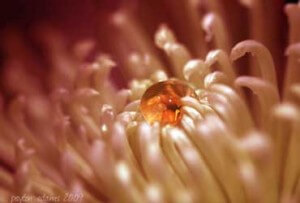 Hysterical (histrionic)
The term hysterical comes from hysterus (implying "wandering uterus") since the earliest observations of these patients was that their complaints migrated from one site to another. Fix one thing and up crops another.
It has been referred to as conversion disorder often concurrent with histrionic personality disorder.
Such patients are uncomfortable when they are not the center of attention, their behavior is provocative (if not seductive), and while they are rapid in their expression of emotions, the emotions are chiefly shallow and exaggerated.
Histrionic patients use physical appearance and complaints to draw attention to themselves. They are dramatic, and they are easily influenced by others. While they can ramble endlessly and dramatically, what they tell you actually lacks detail.
For those managing such cases, they are often struck by noting that the histrionic patient's relationships are shallow while the patient feels the relationships to be emotionally intimate. This is a pervasive pattern, largely established by early adulthood and characterized by attention seeking and excessive emotional expression.
When such patients believe they are ill or injured, they use their physical complaints to meet secondary gain needs for attention, affection and often relief of responsibilities to care for others for whom they would otherwise be responsible.